Carte des départements
Descripción
Contenu
Carte de chaque département extrait d'Open Street Map, mise à jour chaque semaine.
NB : Les régions sont également disponibles.
Chaque département est livré sous forme d'une archive ZIP qui contient plusieurs couches cartographiques au fomat shapefile (le .doc de la cartographie) :
places.shp : noms des villes ou des quartiers
roads.shp : toutes les voies de passage de l'autoroute au chemin piéton
buildings.shp : l'espace bâti
raillways.shp : les voies ferrées
waterways.shp :le réseau hydrolique
points.shp : une liste de point d'intérêt
natural.shp : zones vertes
landuse.shp : occupation des sol
admin-departement.shp : le département
Par ailleurs, un fichier projet QGis très sommaire est fourni dans l'archive, afin de visualiser la superposition des couches dans un outil libre.

Origine
Les données proviennent de la base de données cartographique communautaire et libre OpenStreetMap.
Le découpage par département provient du Contours des départements français issus d'OpenStreetMap.
Les shapefile sont extraits selon la méthode exposée par l'excellent article de Maxime Résibois sur PortailSIG : http://www.portailsig.org/content/recuperer-des-donnees-openstreetmap-gdalogr
Les sources du traitement automatique d'extraction sont disponibles sur github. Elles s'appuyent sur tuttle, un système de build pour les données.
Licence
Ces données sont issues du crowdsourcing effectué par les contributeurs au projet OpenStreetMap et sont sous licence ODbL qui impose un partage à l'identique et la mention obligatoire d'attribution doit être "© les contributeurs d'OpenStreetMap sous licence ODbL" conformément à http://osm.org/copyright
Historique des modifications
7 avril 2018
correction d'un bug qui pouvait retirer une partie de la donnée sur les départements côtiers
mise à jour du fichier QGis pour que la carte soit plus jolie de près
Départements et covid
Si votre département est soumis au pass sanitaire, commandez le vôtre au format carte bancaire sur carte-sanitaire.fr
Author
Alexandre Lexman
This dataset has been published on the initiative and under the responsibility of Alexandre Lexman
Published on 2 de mayo de 2016 and updated on 3 de octubre de 2021
Latest update
2 de diciembre de 2019
Licencia
Open Data Commons Open Database License (ODbL)
Metadata quality
Metadata quality:
Data description filled
Files documented
License filled
Update frequency not followed
File formats are open
Temporal coverage not set
Spatial coverage filled
All files are available
77.77777777777779/100
Update frequency not followed
Temporal coverage not set
1 Reuse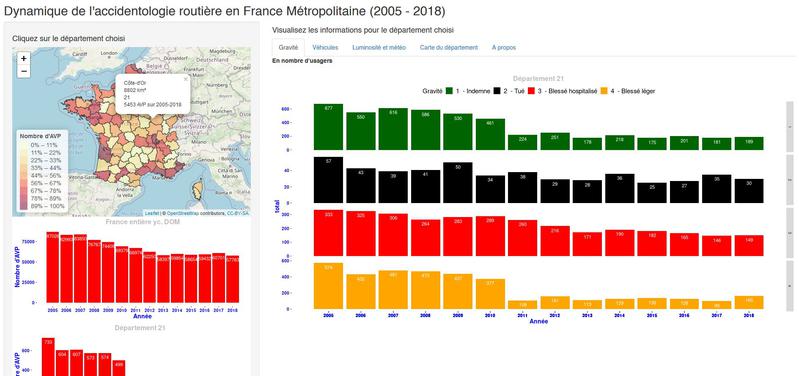 There are no community resources for this dataset yet.
Temporality
Creation
2 de mayo de 2016
Latest update
2 de diciembre de 2019
Cobertura espacial
Territorial coverage
France
Territorial coverage granularity
Condado francés