Liste Publique des Organismes de Formation (L.6351-7-1 du Code du Travail)
Descripción
La Liste Publique des Organismes de Formation liste des organismes déclarés auprès du Préfet de Région territorialement compétent et à jour de leur obligation de transmission du Bilan Pédagogique et Financier.
Elle est rendue publique conformément à l'article L.6351-7-1 du Code du Travail.
Un organisme de formation est retiré de la liste dans les cas suivants : cessation d'activité, annulation de la déclaration d'activité suite à un contrôle ou caducité (caducité = le bilan pédagogique et financier ne fait apparaître aucune activité de formation, ou le BPF n'a pas été adressé à l'autorité administrative - art. L.6351-6).
ATTENTION : LA DATE INDIQUÉE CONCERNE LA DATE DE MISE A DISPOSITION DU LIEN DE CHARGEMENT. LE FICHIER EST BIEN MIS A JOUR QUOTIDIENNEMENT
La liste identifie également les organismes de formation qui ont obtenu un certification qualité (ou équivalent) et la ou les catégories d'actions concernées par la certification : action de formation, bilan de compétences, VAE, apprentissage. L'information concerne uniquement les organismes de formation ayant un certificat en cours de validité.
Comment un Organisme de formation est-il identifié ?
Tout organisme de formation est identifié par son numéro de déclaration d'activité (NDA), rattaché à la personne morale (numéro SIREN). Le NDA est délivré par le préfet de région. En cas de déménagement avec changement de région, un nouveau numéro sera attribué à l'organisme de formation.
Notes :
Par dérogation, certains organismes ont plusieurs numéros de déclaration d'activité. Cela peut être le cas d'un organisme ayant à la fois sa propre activité et faisant office de représentant pour un organisme étranger. Il peut s'agir également d'organismes dont l'organisation ne permet pas de regrouper l'activité sur un numéro unique.
Un organisme de formation étranger qui exerce une activité sur le territoire français doit désigner un représentant immatriculé en France qui dépose une déclaration d'activité et répond en son nom aux obligations légales. La liste indique alors d'une part l'organisme représentant et d'autre part l'organisme étranger qu'il représente.
D'où proviennent les informations de la Liste publique des organismes de formation ?
Les données sont issues des déclarations d'activité des organismes de formation auprès des services régionaux de contrôle des DREETS. Elles sont mises à jour sur la base des déclarations rectificatives des organismes de formation.
Les données relatives à l'activité de formation sont issues des bilans pédagogiques et financiers transmis chaque année par les organismes de formation.
Les données relatives à la certification qualité sont transmises par les organismes certificateurs et les instances de labellisation ayant délivré la certification, ainsi que par le ministère de l'enseignement supérieur pour les établissements d'enseignement supérieur réputés satisfaire à l'obligation de certification qualité.
Vous ne trouvez pas votre organismes de formation dans la liste ?
Retrouvez toutes les informations utiles pour déclarer votre organisme ou transmettre votre Bilan Pédagogique et Financier sur le site du Ministère du travail : Les formalités de création et de fonctionnement des organismes de formation
Vous souhaitez modifier certaines informations ?
Les informations sont issues des déclarations annuelles effectuées par l'organisme de formation auprès du services régional de contrôle de sa DREETS, mais vous pouvez demander à tout moment la modification de certaines informations en contactant votre DREETS ou en accédant à votre espace personnel sur l'application Mon Activité Formation.
Les informations concernant votre certification QUALIOPI vous semblent erronées ?
Contactez votre organisme certificateur afin qu'il transmette votre certification. Attention de bien lui fournir votre nouveau NDA si celui-ci a changé récemment.
Producer
Latest update
1 de diciembre de 2023
Licencia
Licence Ouverte / Open Licence
Metadata quality
Metadata quality:
Data description filled
Files documented
License filled
Update frequency not followed
File formats are open
Temporal coverage not set
Spatial coverage filled
All files are available
77.77777777777779/100
Update frequency not followed
Temporal coverage not set
Vous souhaitez savoir si un organisme de formation est certifié Qualiopi ?
L'Annuaire des Entreprises vous permet de vérifier facilement si une structure est certifiée Qualiopi, dans l'onglet « Labels et certificats ».
1 recommended reuse
Aplicación
Published on 1 de junio de 2022 by Geoffrey Aldebert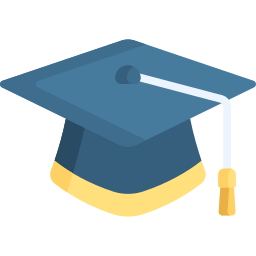 5 Reuses
These resources are published by the community and the producer isn't responsible for them.
Information
Etiquetas
Licencia
ID
582c8978c751df788ec0bb7e
Temporality
Creation
16 de noviembre de 2016
Latest update
1 de diciembre de 2023
Cobertura espacial
Territorial coverage
France
Territorial coverage granularity
PDI
recommendations-externals
[{'id': 'https://annuaire-entreprises.data.gouv.fr/', 'score': 50, 'source': 'edito', 'messages': {'en': {'title': 'Are you seeking to know whether a training organisation is «\xa0Qualiopi\xa0» certified?', 'message': 'L'Annuaire des Entreprises allows you to easily check whether a structure is «\xa0Qualiopi\xa0» certified, in the «\xa0Labels and certificates\xa0» tab.', 'button': 'Visit l'Annuaire des Entreprises'}, 'fr': {'title': 'Vous souhaitez savoir si un organisme de formation est certifié Qualiopi\xa0?', 'message': 'L'Annuaire des Entreprises vous permet de vérifier facilement si une structure est certifiée Qualiopi, dans l'onglet «\xa0Labels et certificats\xa0».', 'button': 'Consulter l'Annuaire des Entreprises'}}}]
recommendations:sources
['edito', 'matomo']
recommendations-reuses
[{'id': '62972da8b8f07cd287858869', 'score': 50, 'source': 'edito'}]
recommendations
[{'id': '5eebbc067a14b6fecc9c9976', 'score': 67, 'source': 'matomo'}]