Convention.fr - Spécialiste de la mise en conformité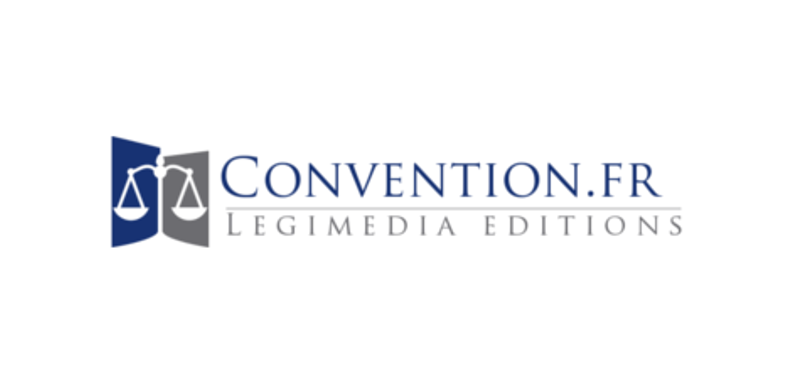 Convention fr est un site développé par les Éditions Legimedia qui est spécialisé dans les produits que les employeurs doivent obligatoirement posséder pour être en totale conformité avec le droit du travail.
Le site propose en effet tous les produits que les entreprises doivent tenir en leur possession comme :
La convention collective : Plus de 400 conventions collectives, correspondant à la majorité des activités professionnelles, sont disponibles. La convention applicable dans une entreprise doit être mise à disposition de tous les salariés qui peuvent la consulter librement.

Les affichages obligatoires : Le code du travail impose à toutes les entreprises employant au moins un salarié d'afficher sur le lieu de travail un certain nombre d'informations obligatoires comme : les numéros d'urgences, les consignes de sécurité, l'interdiction de fumer, les horaires de travail, l'ordre des départs en congés, plusieurs textes de lois, etc.

Les registres officiels : Les entreprises doivent tenir et mettre régulièrement à jour plusieurs documents comme le registre unique du personnel ou le document unique de l'évaluation des risques professionnels.

La trousse de secours : Sur chaque lieu de travail, il est obligatoire de tenir à disposition des salariés une trousse permettant d'effectuer les soins de premiers secours.
Afin de faciliter la tâche des employeurs, les Éditions Legimedia proposent également un pack de mise en conformité regroupant l'ensemble des produits obligatoires à toutes les entreprises. L'entreprise utilise notamment la base de donnée gouvernementale afin de proposer un produit conforme au code du travail.
Pour plus d'informations, n'hésitez pas à vous rendre directement sur le site de l'entreprise.
Conjunto de datos revisado 1
Actions
Embed
You can easily embed this reuse on your website by pasting this snippet in your html page.
Discussions 0
Discussion between the organization and the community about this dataset.