Ancien tableau de bord de suivi de l'épidémie de coronavirus en France
Published on August 6, 2021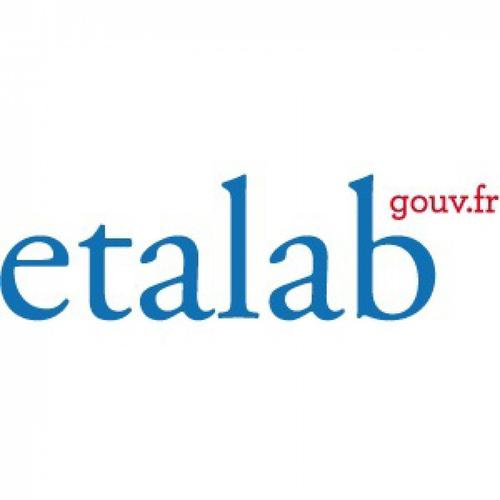 Etalab est un département de la direction interministérielle du numérique (DINUM), dont les missions et l'organisation sont fixées par le décret du 30 Octobre 2019. Il coordonne notamment la conception et la mise en œuvre de la stratégie de l'État dans le domaine de la donnée. Ouverture (open…
coronavirus
covid
covid-19
covid19
dashboard
dataviz
open-source
opencovid19
opensource
tableau-de-bord
Informations
Type

Application

ID

610d213dc6832b17533ef3c7
Publication
Creation date

August 6, 2021
Description
Ce tableau de bord est le fruit d'une collaboration entre les membres du collectif OpenCovid et le département Etalab de la Direction Interministérielle du Numérique. Il a été mis en ligne le 28 mars 2020, afin de répondre aux besoins d'information des citoyens et des citoyennes en matière de transparence sur l'évolution de l'épidémie de coronavirus en France.
Le code source est disponible sur GitHub.
Afin de toucher le maximum de citoyens, le tableau de bord a été propulsé en avril 2020 sur gouvernement.fr et a connu des évolutions successives avec l'introduction de nouveaux indicateurs. Afin de s'adapter aux évolutions des indicateurs et de faciliter la navigation des utilisateurs, une refonte graphique et technique du tableau de bord officiel du gouvernement a été réalisée en mai 2021.
⚠️ Par conséquent, ce tableau de bord n'est désormais plus maintenu. Les valeurs des indicateurs exposées sur cet outil peuvent être erronées, puisque certaines méthodes de calcul ont évolué.
Si vous vous souhaitez consulter les indicateurs à jour, nous vous invitons à consulter le tableau de bord officiel du gouvernement.
Discussions 0
Discussion between the organization and the community about this dataset.