Plaques du matrimoine
Published on 4 de febrero de 2020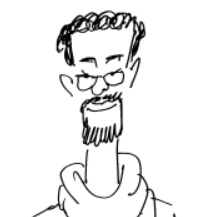 egalite-femmes-hommes
odonymie
toponyme
Informations
Tipo

Aplicación

Topic

Culture and recreation

ID

5e39121c634f4152c5bdc8ab
Publication
Fecha de creación

4 de febrero de 2020
Descripción
L'outil PlaquesDuMatrimoine, développé dans le cadre du projet Cité des Dames : créatrices dans la cité, financé par l'I-Site Future de l'université Gustave Eiffel, vise à repérer les voies et les lieux (équipements sportifs, lieux d'enseignement, bibliothèques) d'une commune de France métropolitaine, nommés d'après des femmes.
Il utilise les données de la base adresse nationale pour les noms de voies, d'Open Street Map pour les autres noms de lieux et de Wikidata pour les noms de personnes.
Conjunto de datos revisado 1
Discussion between the owner and the community about this reuse.