L'aide publique au développement de la France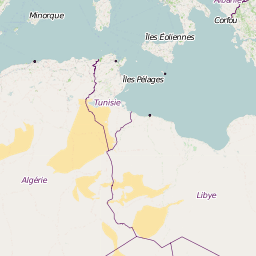 L'objectif de ce site internet est de progresser vers une efficacité et une transparence accrues quant à la manière dont la France dépense les fonds consacrés à l'aide au développement, notamment vers les principaux bénéficiaires de celle-ci. Ce site vise ainsi à :
• Visualiser l'ensemble des projets d'aide de la France dans ces pays et les situer sur une carte
• Permettre le retour du public sur ces projets
• Rendre ces informations accessibles et réutilisables. Les données contenues dans ce site sont ouvertes et accessibles à tous, et répondent aux normes dites «Opendata» et à l' «Initiative internationale pour la transparence de l'aide».
Vous pourrez trouver sur ce site des informations sur l'ensemble des projets et programmes en cours financés par la France et dont le montant est supérieur ou égal à 100 000 euros, y compris l'aide humanitaire et l'aide budgétaire. La carte interactive vous permet de localiser ces activités (pour chaque projet sont représentées les différentes zones d'intervention).
Conjunto de datos revisado 1
Actions
Embed
You can easily embed this reuse on your website by pasting this snippet in your html page.
Discussions 0
Discussion between the organization and the community about this dataset.