Entreprises titulaires de marchés publics de la région BFC du 1er Janvier 2016 au 31 Mars 2018
Published on 17 de diciembre de 2017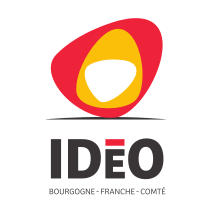 IDéO BFC s'inscrit dans le cadre de la Stratégie Régionale de la Connaissance et de la Stratégie de Cohérence Régionale d'Aménagement Numérique en région Bourgogne-Franche-Comté. Il s'agit d'un dispositif partenarial dédié au partage des données et de la connaissance en Bourgogne-Franche-Comté. Il…
commande-publique
marche-notifie
marche-public
Informations
Tipo

Visualización

Topic

Politics and public life

ID

5a36da68c751df350857b4f1
Publication
Fecha de creación

17 de diciembre de 2017
Descripción
Les outils de la BAN ont été utilisé pour géocoder les adresses saisies par le service métier, pour décrire les adresses de entreprises titulaires de marchés.
La carte interactive est disponible à cette adresse ou vous pouvez cliquer sur l'imagette ci-dessous.
Cette carte a été réalisée grâce à CartoDB
Conjunto de datos revisado 2
Discussion between the organization and the community about this reuse.