Carte des collèges et associations susceptibles de proposer des activités éducatives aux collèges de la Seine-et-Marne
Published on 9 de diciembre de 2019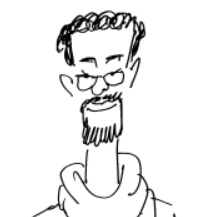 activites-peri-educatives
carte
colleges
educatif
education
education-nationale
seine-et-marne
Informations
Tipo

Visualización

Topic

Education and research

ID

5dedf2e4634f415b686d8a25
Publication
Fecha de creación

9 de diciembre de 2019
Descripción
Pour le projet "Venez dans mon collège !", conçu les 7 et 8 décembre 2019 pendant le #Hackathon77 à la Centrif' à Champs-sur-Marne, par Alex, Audrey, Philippe, Shanou et Stéphane, les données du Répertoire national des associations ainsi que des adresses et géolocalisation des établissements d'enseignement du premier et second degrés ont été utilisées pour en extraire celles qui concernaient :
les associations de Seine-et-Marne, disposant d'un numéro RNA, dont l'objet contient contient « jeunes » ou « collège » ou « culture » ou « sports » ou « artistique » ou « musi » et leur adresse, géolocalisée avec l'outil Batch geocoder for journalists ;
les collèges de Seine-et-Marne, leur adresse et leurs coordonnées géographiques.
Elles ont alors été représentées sur une carte umap pour encourager la prise de contact entre collèges et associations, en permettant notamment aux collégiennes et collégiens seine-et-marnais d'explorer les associations à proximité susceptibles d'intervenir dans leur établissement pour proposer des activités éducatives.
Conjunto de datos revisado 2
Discussion between the owner and the community about this reuse.