Wikimap'PROJETS - Carte collaborative des projets d'aménagement en Ile-de-France
Published on December 16, 2014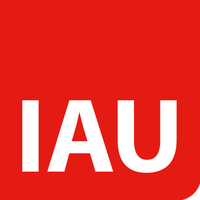 IAU île-de-France
Compte officiel de l'IAU île-de-France
Informations
Type

Application

Topic

Housing and development

ID

54900b6fc751df5efe6accbb
Publication
Creation date

December 16, 2014
Description
Consultez et contribuez à la cartographie des projets d'aménagement en Île-de-France !
Cette carte inventorie les principaux secteurs de projets urbains d'Île-de-France, qu'ils soient à l'étude, programmés ou en cours : nouveaux secteurs de logements ou d'activités, projets mixtes, futurs équipements de niveau métropolitain et grands espaces verts à venir.
Fruit d'un travail mené depuis plusieurs années par l'IAU îdF, la Wikimap'PROJETS met désormais ces informations à la disposition de tous et s'ouvre aux contributions extérieures. Maîtres d'ouvrage, maîtres d'œuvre, EPA, SPL, aménageurs et promoteurs peuvent actualiser eux-mêmes les informations relatives aux projets sur lesquels ils travaillent, après s'être inscrits comme contributeurs.
Discussion between the owner and the community about this reuse.