Remboursements des médicaments en France (Global et par médicament)
Published on January 16, 2020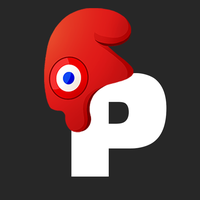 Politologue .com
Politologue est un passe-temps qui me prend beaucoup - trop - de temps :) J'adore traiter les données et tenter de les rendre lisibles et compréhensibles grâce à des graphiques, tableaux, cartes etc... Pour en savoir plus, vous pouvez visiter les sites suivants : Politologue.com (Classement des…
graphiques
medicament
medicaments
pharmaceutique
pharmacie
pharmacies
remboursement
remboursements
tableaux
Informations
Type

Visualization

Topic

Health

ID

5e20684a6f44413bb35832ae
Publication
Creation date

January 16, 2020
Description
Statistiques sur les remboursements des médicaments en France au Global et en détail par médicament.
Vous pourrez également voir les évolutions par titulaire (société) des médicaments.
Je vous propose également des classements par an, top des médicaments ayant générés le plus de remboursement, les titulaires ayant générés le plus de remboursements etc...
Discussion between the owner and the community about this reuse.
More reuses
Discover more reuses.