Link in City
Published on December 9, 2015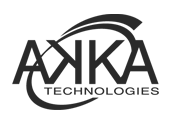 Leader dans l'engineering et le conseil dans les technologies de l'innovation, AKKA Technologies au travers de son centre interne de R&D AKKA Research, réalise des projets de recherche dans diverses thématiques. Que se soit sur fond propre ou dans le cadre de programmes de recherche Européens,…
cartographie-3d
dataconnexions-6
impact-soc
poi
services-geolocalises
services-personnalises
smart-city
voiture-connectee
Informations
Type

Application

Topic

Transport and mobility

ID

5667e625c751df15dbc664c5
Publication
Creation date

December 9, 2015
Description
Le projet Link In City est né pour aborder l'intégration des Smart cars dans les Smart Cities. Le démonstrateur technologique novateur de AKKA Technologies Link&Go principalement orienté vers la conduite intelligente au travers de ses capacités de conduite autonome s'intègre désormais dans la ville du futur. Les nouvelles technologies de l'information et de la communication permettent un rendement élevé des données dans la sphère publique et privée de la ville. Link In City est une voiture connectée faisant un usage intensif de toutes les ressources disponibles open data qu'offrent
maintenant les Smart Cities, permettant d'enrichir notablement l'expérience utilisateur des passagers. L'application développée et l'expérimentation menée l'ont été dans le cadre de la ville de Bordeaux.
http://research.akka.eu/innovation/linkincity.php#.VmfpubjhBpg
Le projet innove par une nouvelle intégration des données fournies par la Smart City en terme d'infrastructure, de modélisation 3D, de services publics et privés, mais aussi en permettant d'améliorer la conduite autonome et d'enrichir l'expérience utilisateur des passagers.
Ce projet de R&D a été subventionné par le Conseil Régional Aquitaine.
Film promotionnel AKKA - Link&Go/Link in City
https://www.youtube.com/watch?v=JXEJQGHBxns
Discussion between the organization and the community about this reuse.
More reuses
Discover more reuses.