Les accidents de la circulation de 2005 à 2016 visualisés avec R
Published on November 14, 2017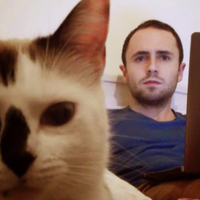 Vincent Brouté
Web engineer @ Groupe Figaro CCM Benchmark
accidents-de-la-circulation
circulation
rstats
Informations
Type

Visualization

Topic

Transport and mobility

ID

5a0abbb2c751df625fa3e336
Publication
Creation date

November 14, 2017
Description
Visualisation des accidents de la circulation de 2005 à 2016 avec R de l'import des données jusqu'à la création de graphiques : Evolution du nombre d'accidents et du nombre de morts sur la route, accidents et morts en fonction de l'heure de la journée et du jour de la semaine, accidents en fonction de l'âge et du sexe, etc.
Discussion between the owner and the community about this reuse.
More reuses
Discover more reuses.