Comprendre l'ancrage du FN en Alsace en cinq cartes
Published on December 17, 2014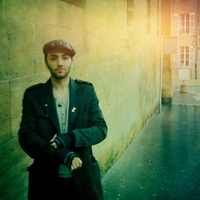 alsace
datajournalisme
elections
Informations
Type

News Article

Topic

Politics and public life

ID

54919e7bc751df31316accbb
Publication
Creation date

December 17, 2014
Description
Rue89 Strasbourg a publié une enquête sur l'implantation du Front national en Alsace, en faisant intervenir des chercheurs spécialistes de la question et en produisant pour l'occasion cinq cartes, toutes réalisées à partir de données récoltées sur Data.gouv.fr.
Ces cartes utilisent des données électorales par communes, triées pour ne conserver que celles appartenant à la région Alsace. Parmi les jeux utilisés, on trouve :
les présidentielles de 1995, 2002 et 2007
les régionales de 2004
les européennes de 2009 et de 2014
les municipales de 2014
Les données ont été formatées pour pouvoir être affichées par la librairie D3js, et elles adoptent un découpage par quantiles pour identifier où sont les zones de forces du FN à différents scrutins.
On peut ainsi déterminer si les 100 villes qui ont voté le plus pour le FN à la présidentielle de 1995 sont également celles où le parti a le plus progressé entre les européennes de 2009 et de 2014.
Discussion between the owner and the community about this reuse.
More reuses
Discover more reuses.