Rapport financier 2020
Published on 22 de noviembre de 2021

Portail open data d'Issy Data.Issy.com / Twitter d'Issy @data_issy / Site d'Issy-les-Moulineaux Issy.com / L'agence numérique de Grand Paris Seine Ouest SO digital La Ville d'Issy-les-Moulineaux libère des données pour stimuler la création de nouveaux services. ✨Découvrez toutes les…
finance-publique
transparence
Informations
Tipo

Visualización

Topic

Others

ID

619ba0b2f689d9b097e235c3
Publication
Fecha de creación

22 de noviembre de 2021
Descripción
Chaque année la Ville publie à l'occasion de l'adoption de ses comptes définitifs une version contextualisée et pédagogique des documents financiers de l'année. Le rapport financier en ligne retrace ainsi l'évolution des grandes masses budgétaires et restitue des éléments d'analyse portant sur les chiffres clés du compte administratif 2020.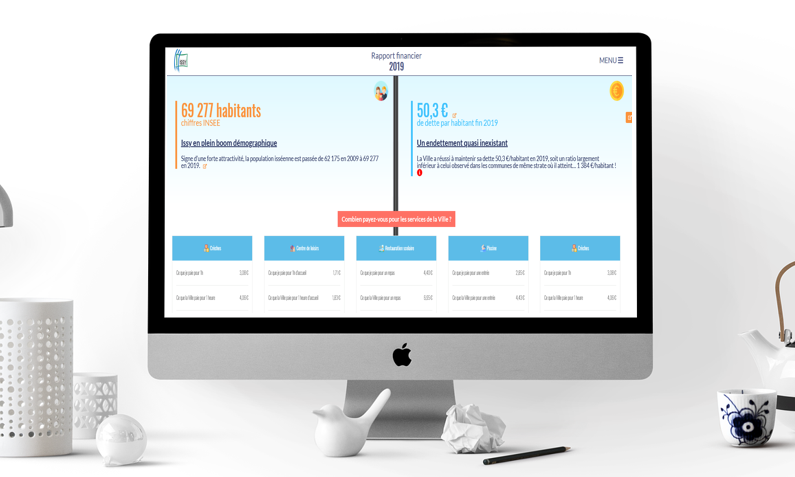 Conjunto de datos revisado 4
Discussion between the organization and the community about this reuse.