Auteurs les plus lus d'après les 20 livres les plus empruntés de la médiathèque de Lardy en 2021.
Published on 26 de noviembre de 2021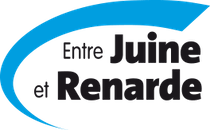 La Communauté de communes entre Juine et Renarde a été crée en 2003 et basée au sud de l'Essonne, à 40km de Paris. La communauté de communes est riche de la diversité de ses 16 communes. Concentrant 27 000 habitants, elle est présidée par Jean-Marc Foucher (SE). Son chef-lieu se situe à Etréchy.
livres
livres-jeunesse
mediatheque
Informations
Tipo

Visualización

Topic

Others

ID

61a0f5781dc707cdd389ff99
Publication
Fecha de creación

26 de noviembre de 2021
Descripción
Cette visualisation rend compte des auteurs les plus lus. Elle peut donc aider à réguler les achats de livres ou la quantité d'exemplaires à acheter, en fonction des auteurs qui plaisent le plus.
Conjunto de datos revisado 1
Discussion between the organization and the community about this reuse.