API Hub'eau Qualité de l'eau potable
Published on 1 de diciembre de 2021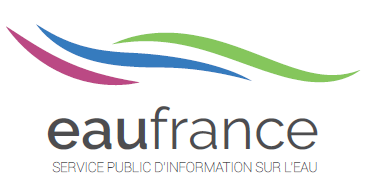 Le système d'information sur l'eau (SIE) vise au recueil, à la conservation et à la diffusion des données et des indicateurs sur l'eau, les milieux aquatiques, leurs usages et les services publics de distribution d'eau et d'assainissement, conformément à l'article L. 213-2 du code de…
analyse-de-leau
eau
eau-potable
qualite-de-leau
Informations
Tipo

IPA

Topic

Others

ID

61a75aa73cbe4e50593a883b
Publication
Fecha de creación

1 de diciembre de 2021
Descripción
L'API Qualité de l'eau potable diffuse les résultats du contrôle sanitaire de l'eau distribuée commune par commune (jeu de données "DIS") Elle est le fruit d'une collaboration entre le Bureau de recherches géologiques et minières, la Direction Générale de la Santé et l'Office français de la biodiversité.
Les données diffusées sont mises en ligne par le Ministère des Solidarités et de la Santé sur le portail des données ouvertes publiques, data.gouv.fr Elles comprennent :
les prélèvements et les résultats des analyses réalisés dans le cadre du contrôle sanitaire réglementaire sur les unités de distribution ou les installations directement en amont ;
les liens entre communes et unités de distribution.
Ces données correspondent à une compilation des bulletins d'analyses diffusés en ligne, commune par commune, sur le site internet du Ministère en charge de la santé http://eaupotable.sante.gouv.fr/
La fréquence de mise à jour des données est mensuelle.
Conjunto de datos revisado 1
Discussion between the organization and the community about this reuse.