Accès facilité aux estimations des BRA
Published on 26 de enero de 2022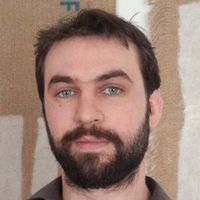 Florian Daniel
Géographe de formation, j'aborde chaque projet de manière systémique, dans un soucis d'optimisation des ressources. Passionné par l'informatique, je navigue à l'interface entre techniques et usages, avec une dizaine d'années d'expérience de conseil en stratégie internet. Entrepreneur passionné,…
avalanche
estimation
montagne
risques-naturels
Informations
Tipo

Aplicación

Topic

Safety and security

ID

61f124842db15605e7519abb
Publication
Fecha de creación

26 de enero de 2022
Descripción
Ce petit outil facilite l'accès aux bulletins d'estimations des risques d'avalanches, en listant les bulletins disponibles pour le lendemain, ainsi que ceux de la veille, avec un accès direct au lien de téléchargement du PDF correspondant. Cela évite de passer par un formulaire, de choisir les options et d'attendre la redirection vers la page de téléchargement.
Un second outil permet d'automatiser l'envoi quotidien d'une sélection de bulletins à une adresse email particulière. Le destinataire reçoit ainsi chaque jour par email les PDF des bulletins de son choix. Cette version ne dispose d'aucune interface visible en ligne.
Conjunto de datos revisado 1
Discussion between the owner and the community about this reuse.