Visualisation Géoportail des données "établissements de santé" de la BD TOPO avec lien vers le fichier FINESS
Published on 20 de noviembre de 2015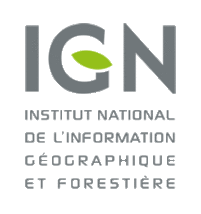 L'IGN est l'opérateur public de référence pour l'information géographique et forestière. L'IGN a pour vocation de décrire, d'un point de vue géométrique et physique, la surface du territoire national et l'occupation de son sol, d'élaborer et de mettre à jour l'inventaire permanent des ressources…
clinique
etablissements-de-soin
hopitaux
Informations
Tipo

Visualización

Topic

Health

ID

564f1df1c751df6074aad370
Publication
Fecha de creación

20 de noviembre de 2015
Descripción
La BD TOPO recense les établissements de santé avec un lien vers le fichier FINESS. Elle est publiée semestriellement.
Figurent dans la BD TOPO les établissement hospitaliers, établissements thermaux et hôpitaux.Les hôpitaux, cliniques et établissements de soins permettent la mise en œuvre de la politique de santé. Seuls les établissements, publics ou privés, agréés par la Sécurité Sociale sont répertoriés.
Conjunto de datos revisado 1
Discussion between the organization and the community about this reuse.