Visualisation Géoportail de la carte nationale des lieutenants de louveterie
Published on 2 de junio de 2017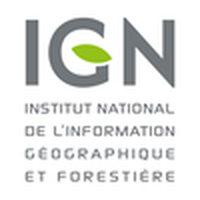 Informations
Tipo

Visualización

Topic

Culture and recreation

ID

5931886888ee380b4ca10ddc
Publication
Fecha de creación

2 de junio de 2017
Descripción
Visualisation Géoportail des la carte des lieutenants de louveterie. Les lieutenants de louveterie sont des personnes privées, collaborateurs bénévoles de l'administration et collaborateur occasionnel du service public. Ils sont nommés par le préfet de département sur proposition du directeur départemental des territoires et de la mer (art.R 427-2 du code de l'environnement).
Seules les données moissonnées avec succès par la passerelle INSPIRE de data.gouv.fr sont affichées (sauf : 77, 21 indisponibles à juin 2017).
Conjunto de datos revisado 8
Discussion between the owner and the community about this reuse.
More reuses
Discover more reuses.