Importer les informations administratives des projets de recherche financés par l'ANR dans DMP OPIDoR
Published on 9 de marzo de 2022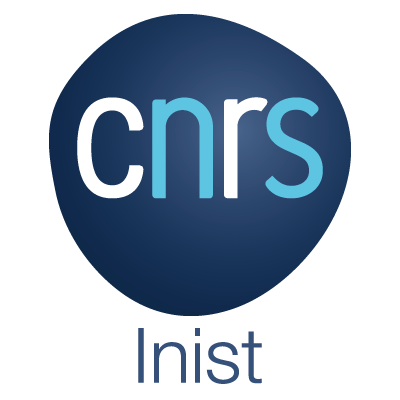 L'Institut de l'information scientifique et technique (Inist) est une unité d'appui à la recherche du CNRS (UAR76). L'Inist-CNRS a pour mission de faciliter l'accès, l'analyse et la fouille de l'information scientifique et de valoriser la production scientifique (publications et données de…
data-management-plan
dmp
machine-actionable-dmp
pgd
pgd-activable
plan-de-gestion-de-donnees
science-ouverte
Informations
Tipo

Aplicación

Topic

Open data tools

ID

6228cb7835b63302f0125558
Publication
Fecha de creación

9 de marzo de 2022
Descripción
But : Importer automatiquement les informations administratives des projets de recherche financés par l'ANR mises à disposition sur data.gouv.fr, dans les plans de gestion de données créés à partir de DMP OPIDoR* et éviter ainsi une double saisie des informations pour les chercheurs.
Comment : Les données projets et partenaires réutilisées sont agrégées et intégrées dans un service web interne qui les restitue sous forme d'un document json à partir du code décision ANR. Lors de la sélection du code décision d'un projet dans un PGD, une requête est envoyée par l'application DMP OPIDoR à un module interne qui se charge de récupérer les informations projet et partenaires agrégées de ce projet depuis le service web et de les mettre en forme pour son leur intégration dans le PGD par DMP OPIDoR.
Langage : Python
*DMP OPIDoR est un outil d'aide à la rédaction en ligne de plans de gestion de données (Data Management Plan ou DMP) mis à disposition de l'Enseignement Supérieur et de la Recherche.
Conjunto de datos revisado 2
Discussion between the organization and the community about this reuse.
More reuses
Discover more reuses.