Eco-Score : l'impact environnemental des produits alimentaires
Published on 9 de julio de 2021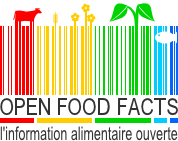 Open Food Facts répertorie les produits alimentaires du monde entier. Les informations sur les aliments (photos, ingrédients, composition nutritionnelle etc.) sont collectées de façon collaborative et mises à disposition de tous et pour tous usages dans une base de données ouverte, libre et…
Informations
Tipo

Aplicación

Topic

Food and agriculture

ID

60e7de3d73acf1225b20b4c8
Publication
Fecha de creación

9 de julio de 2021
Descripción
L'Eco-Score est un score écologique (écoscore) de A à E qui permet de comparer facilement l'impact des produits alimentaires sur l'environnement.
Pour chaque catégorie de produits, un score de référence est établi grâce aux données de la base environnementale Agribalyse conçue par l'ADEME et l'INRAE. Ces données correspondent à l'analyse de cycle de vie (ACV) des produits.
Afin de prendre en compte certains impacts sur l'environnement qui sont peu couverts par l'analyse de cycle de vie (comme la biodiversité) et les spécificités de chaque produit à l'intérieur d'une même catégorie, le score de référence est modulé avec des bonus et malus.
L'Eco-Score est disponible sur les applications mobiles Open Food Facts pour iPhone et Android ainsi que via notre API ouverte.
Open Food Facts participe à l'expérimentation gouvernementale sur l'affichage environnemental.
Conjunto de datos revisado 0
Discussion between the organization and the community about this reuse.
More reuses
Discover more reuses.