Visualisation Géoportail des cantons électoraux 2015
Published on March 22, 2015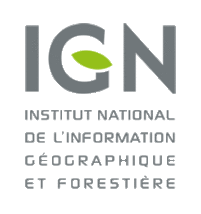 L'IGN est l'opérateur public de référence pour l'information géographique et forestière. L'IGN a pour vocation de décrire, d'un point de vue géométrique et physique, la surface du territoire national et l'occupation de son sol, d'élaborer et de mettre à jour l'inventaire permanent des ressources…
bd-carto
cantons
elections
elections-cantonales
elections-departementales-2015
Informations
Type

Visualization

ID

550ee553c751df1cd5882844
Publication
Creation date

March 22, 2015
Description
Afffichage sur le site web du Géoportail de l'emprises des cantons permettant l'élection des conseillers départementaux en 2015.
Cette donnée peut être trouvée dans l'onglet "Etat et collectivités" de l'arborescence des thèmes (donnée non accessible depuis m.geoportail.fr).
Compte-tenu de la réforme territoriale en cours, ces élections n'ont pas lieu en mars 2015 dans les départements de Guyane et Martinique, ainsi qu'à Paris et pour les communes de la métropole de Lyon.
Discussions 0
Discussion between the organization and the community about this dataset.