La Bonne Sortie d'Autoroute
Published on May 15, 2015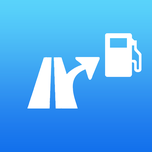 autoroute
autoroutes
carburant
carburants
essence
sortie
voiture
voitures
Informations
Type

Application

ID

55561f9cc751df17ed190c79
Publication
Creation date

May 15, 2015
Description
Application iphone qui permet de trouver une station essence proche d'une sortie d'autoroute et de connaitre la différence de prix avec les stations des aires d'autoroute.
Elle propose une approche innovante basée sur le parcours des autoroutes et non sur la géolocalisation.
L'application affiche pour chaque station proche d'une sortie, l'économie potentielle en se basant sur la moyenne des tarifs sur 30jours glissants.
Plus de 100 stations : Retrouvez dans l'application plus de 100 stations essence proches d'une sortie d'autoroute

Economisez : Grâce à « La Bonne Sortie » économisez entre 10 et 20 centimes par litre… soit 5 à 10€ sur un plein !

Off Line : Trouvez facilement les stations même sans connexion internet. Les données sont embarquées dans l'application.

Immanquables : Les stations à moins de 2km de la sortie… un détour presque négligeable sur un long trajet…

Partagez : Laissez votre avis sur les stations et retrouvez les commentaires des autres utilisateurs

Localisez : La station est localisée sur une carte, lancez un calcul d'itinéraire.
Les Autoroutes suivantes sont présentes dans l'application :
A1, A2, A4, A6, A7, A8, A9, A10, A11, A61, A62, A65, A83
D'autres autoroutes seront prochainement ajoutés dans les futures mise à jour, une version Android est également prévue.
Discussions 0
Discussion between the organization and the community about this dataset.