Estimation gratuite de biens immobilier en France
Published on May 23, 2022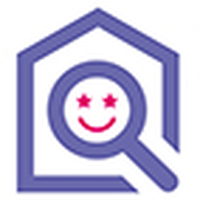 LUC LOPEZ
Estimation gratuite en ligne est le partenaire des agents immobiliers et le premier site 100% anonyme qui ne nécessite pas d'enregistrement de données personnelles. Le site se base sur les prix des biens vendu en base DVF et permet en fonction d'un mini site d'afficher les prix au m2. Que ce soit…
estimation-gratuite-appartement
estimation-gratuite-avec-base-dvf
estimation-gratuite-de-bien-immobilier
estimation-gratuite-maison
prix-de-limmobilier-en-france
Informations
Type

Visualization

Topic

Housing and development

ID

628be4daef2a7208072e87ee
Publication
Creation date

May 23, 2022
Description
Estimationsgratuites.com, réalisez vos estimations 100% gratuitement, sans inscription avec la possibilité de valider l'estimation avec un expert du marché de l'immobilier partenaire de la solution est en enfin réalisable !
Avec l'apparition des technologies et le développement rapide de l'ère numérique, le monde de l'immobilier est en mutation vitesse grand V.
Il aura fallu pas moins de deux ans de R&D pour mettre au point, tester et approuver une méthode d'estimation 100% gratuite qui ne collecte pas les données des internautes et qui permet de laisser le choix à l'utilisateur de faire valider l'estimation au domicile de l'internaute qui souhaite faire un avis de valeur en physique. Faire une estimation gratuite de votre maison ou de votre appartement devient accessible !
Parce que le digital ne remplacera pas l'humain, nous avons imaginé pour vous, une solution hybride qui permet de combiner la technologie avec l'humain.
Discussion between the owner and the community about this reuse.
More reuses
Discover more reuses.