Réseau de transport routier - Autorité propriétaire - France métropolitaine
Description
Autorité propriétaire du réseau routier national métropolitain au 01/01/2020, bretelles incluses.
Ces données sont issues du SIGR (système d'information sur la gestion du patrimoine routier national), elles ont fait l'objet d'une transformation pour être conformes à la nomenclature INSPIRE.
Référence au règlement INSPIRE: 7.3.1.5
Origine
Les modalités INSPIRE sont issues de la classe Sections de gestion du SIGR.
C'est une thématique linéaire, continue, sans recouvrement, de portée route sur le réseau routier national.
Les données du présent lot sont une consolidation fournie par les Directions Interdépartementales des Routes pour le réseau non_concédé et par les sociétés d'autoroutes pour le réseau concédé.
Organisations partenaires
Cerema
Liens annexes
Producer
⚠️ This dataset is handled by the geo.data.gouv.fr platform. This platform is not actively maintained and as a result, you may find some bogus data or metadata. More information about the shutdown of geo.data.gouv.fr is available here.
Latest update
November 6, 2020
License
Licence Ouverte / Open Licence version 2.0
Metadata quality
Metadata quality:
Data description filled
Files documented
License filled
Update frequency not set
File formats are open
Temporal coverage not set
Spatial coverage not set
All files are available
55.55555555555556/100
Temporal coverage not set
1 Reuse
Idea
Published on December 16, 2019 by Frédéric Rodrigo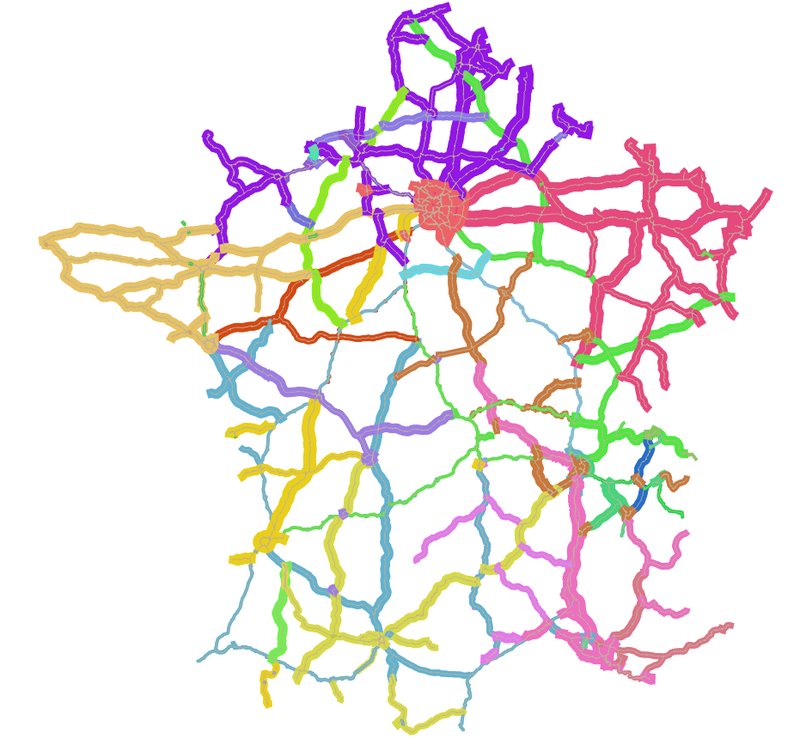 There are no community resources for this dataset yet.
Information
Tags
ID
5dc4559e6f4441331193b9cd
Temporality
Creation
November 7, 2019
Latest update
November 6, 2020
inspire:resource_identifier
https://www.cdata.cerema.fr/geonetwork/srv/2a936eca-d575-48eb-8ac1-6442a9a42855
geop:dataset_id
f183ff1cd8984643f30601b1e3f5837ed308b701
inspire:identifier
2a936eca-d575-48eb-8ac1-6442a9a42855